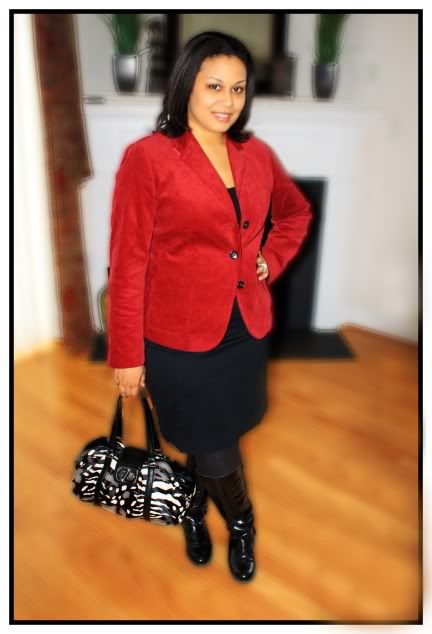 Today I have on my newest favorite thing from Talbots. This corduroy jacket fits soo well! I also bought it in brown, and am considering grey. I think I will just stick with the two I have though, might find a grey jacket elsewhere, and not want to get it because I have the cord one. I have on a black base again, this time a dress from Ross, and leggings from the Loft. Also, my $35 Sam and Libby boots :)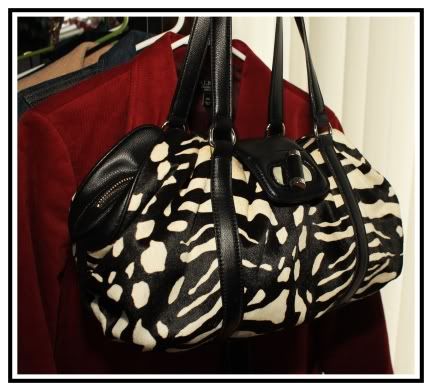 I got this bag from Talbots also, during the first part of the Red Hanger Sale. It appears to be sold out, and cost me $29.75 and was final sale.
Red Cord Jacket
- Talbots -$18, currently $25 online
Black Ponte Dress - Ross
Zebra Bag - $29, currently sold out
Black Boots
- $35 Pelz Shoes
As always, thank you for reading!