Today, I had on the work at home uniform, jeans, tee and cardigan. And of course, I am always cold, so a scarf as well. I do love these zebra shoes. They are calf hair flat from Talbots. I have had a weird time lately with Tal's shoes. I bought these, which are narrow, and they are a tad loose still. Then I bought some heels, and they are narrow and just a little tight in the toe box. Just not as consistent as they used to be.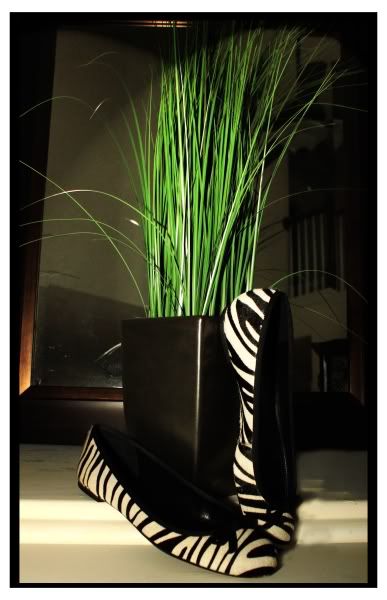 Lace Tee - Loft
Jeans - Talbots
Cardigan - Loft
Scarf - ?
Zebra Flats - Talbots
As always, thanks for reading!!