I may have mentioned I have really been into sequins this year. I got two sequin tanks for $15 over the Thanksgiving holiday from Talbots, and this is one of them. This velvet jacket is from Talbot's Holiday 2010, but its still online, in WP, but you might be able to find it at a clearance outlet, there were a ton in the GA clearance center a week ago for $25. Its beautiful. I just realised I am in Talbots head to toe.
I got this bag over the summer. I liked how old-fashioned it looked. I haven't seen a frame bag in years! When I was a teenager, I bought a bunch of them from the 50s at a flea market or somewhere, and had them for ages. I kinda wish I still had them.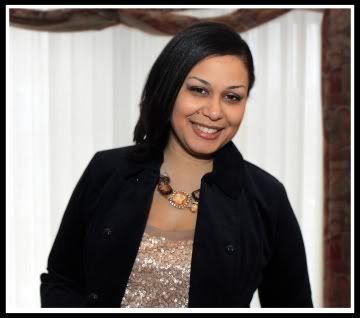 CHEESE! Haha, I might have ignored this pic existed except for the great shot of the jewelry. This is the infamous Michelle Obama necklace. Talbot's sent it to me last year and I love it - I pull it out for prettty much any special occasion. :D
Velveteen Jacket
- Talbots $20, online for $32
Shimmer Sequin Tank
- Talbots $15, online for $25
Jeans - Talbots $20
Presa Bow Shoes
- Talbots $18, online for $37
Turnlock Satchel - Talbots $30
As always, thank you for reading!!