Hey everyone, I had a question in the comments about Macy's and plus sizing. The Macy's I used to shop in Tampa has a large plus size section on the second floor. This department carried most of their store brands, such as Charter Club and INC as well as some other brands such as Tommy Hilfiger and Michael Kors. And they carried 0X/ 12W! Which I love, its hard to find that size. Also, if you are an inbetween, many of their brands offer an 18 in misses sizes.
Confession: I have this weird thing with Macy's - when I feel like I have a lack of patterns in my closet, I go into Macy's and just grab some tops until I feel fully "patterned" again. Haha. They carry the best "non-solids"
At any rate, here are a few items from Macys I have featured on the blog.
1. This pattern blouse:
2. This Navy Linen Blouse
3.The floral top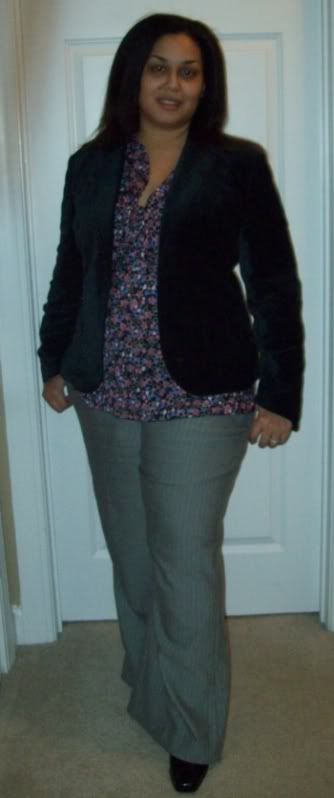 And finally, our Macy's winner: FAWN!
Thanks for reading, and playing everyone! :-)
I have another giveaway coming up that is for ladies size 8 - 30. So stay tuned! :-)