This was a had to have item :-)
I saw it in the store over the Thanksgiving weekend, when I tried on this sweater also. I left with the sweater only, but thought about it a few times afterwards. Then I saw it on
Patina
and decided I had to have it! :-P I ended up buying it with a 40% promo coupon - it was a bounceback coupon they gave in-store shoppers over black Friday weekend.
Its 100% wool, but pretty soft for wool. Oh, today is an all Talbots day again. It's soo cold!! T's has had a nice balance of thinness and warmth in their sweaters this season.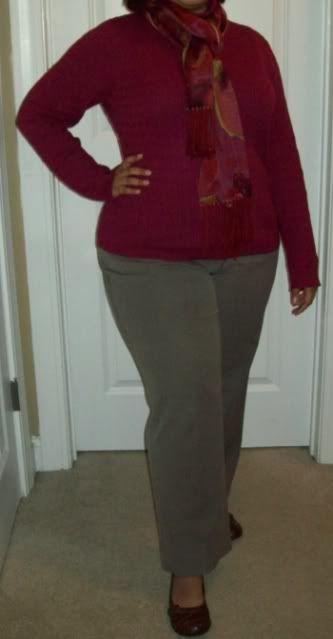 Bistretch Pants - Talbots
Generic Shoes - Journeyz
As always, thank you for reading!!