Hi everyone! Hope your week is going well. Tomorrow is the big drawing for the $75 gift card to CSN stores. Be sure to sign up if you haven't yet!
Sooo, Ummm... guess there is a hurricane passing by Eastern NC later this week....thought when I left Florida, I wouldn't have to worry so much about that. Good thing I carry an umbrella in my handbag!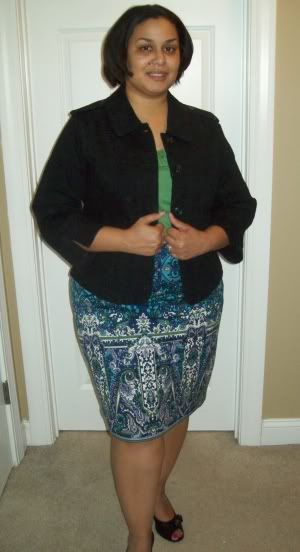 Green Tee - Talbots $10
Pattern Skirt - Talbots $35
Shoes -Aersoles $35
I felt like I have worn this outfit before, and I sorta did, with a different navy top, and a different khaki skirt LOL. Guess I like the color combo. Please excuse my wrinkles!!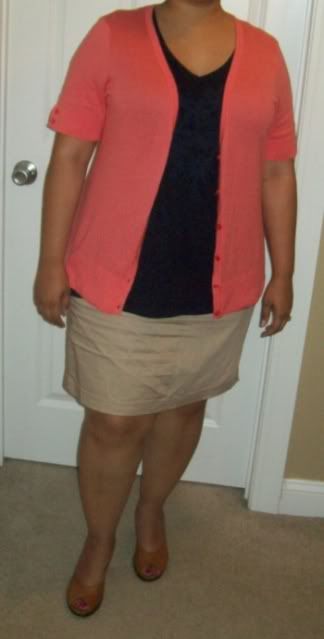 Navy Tee - Loft $15
Khaki Skirt - Spiegel $15 (Coupon code and Spiegel bday cash)
Shoes - Aerosoles $30


As always, thank you for reading!