I attended a baby shower in Atlanta on Sat. The theme was Caribbean Under the Sea Tea party. So, the flip flops were given to us as part of the vibe. The dress was not rumpled until I started playing on the floor with children. Ah well, you get the idea. The pockets are the best part.....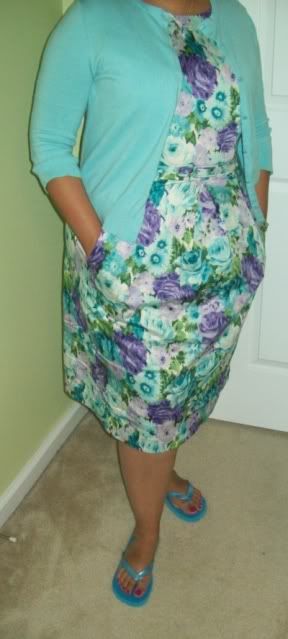 Dress - Talbots $30
Cardigan - Loft $20
Flip Flops - Party Favor
And while I was in town, I swooped past my favorite place, the Talbot's clearance center..This is about a third of their store.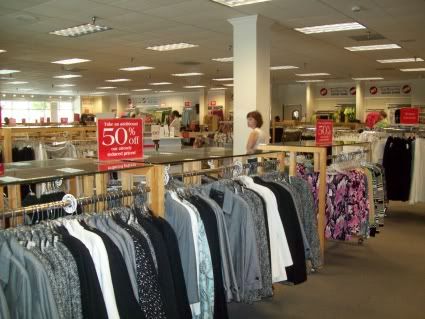 Ah...the sweet smell of deals in the air. I was armed with my recent Talbots gift card, and thought my cardigan collection was feeling a little neglected. Luckily, most of their cardigans were $10 - $15. I bought 7 cardigans, 3 blouses and a pair of jeans for $132 after tax.