I owe answers to questions from two bloggers (maybe more, please let me know if I haven't seen a set) This is probably going to be a long post. But I will add some pictures, maybe that will help!
First set is from:
MAD DRESS GAME
1. Why did you start blogging?
I started blogging because at the time, I couldn't find anyone who was blogging about the places I like to shop. I wanted to talk about Talbots and the Loft etc with others who shopped there. I thought maybe someone else would be interested in reading about it. Plus I thought it would be fun to share the deals I find, and it has been.

2. What's your favorite kind of ice cream?
Breyer's Lactose Free Vanilla

3. Favorite book? Why?
Wicked. I think its funny, sad, irreverent, sexy, clever....everything needed for a fun read that is easy to reread. Its not the most intellectual book I have read, but that wasn't the question now was it?
4. What do you like most about your day job?
Everything :-) Being able to sit quietly in my workspace and complete tasks.

5. What's the most amazing place you've ever visited?
St. Thomas, or Santa Fe, NM. Its a tough call.

6. Heels or flats?
Hummm...Heels in summer, flats in winter. :-)

7. What do you always carry with you?
Blackberry and an Umbrella
8. What's one beauty product you can't live without?
Korres Wild Rose Foundation in WRF5
The Second Set is from:
1.Describe your dream vacation.
I love beaches and food and shopping. Voila! Back to St. Thomas it is!
2.Do you collect anything?
**whispers.....Cardigans**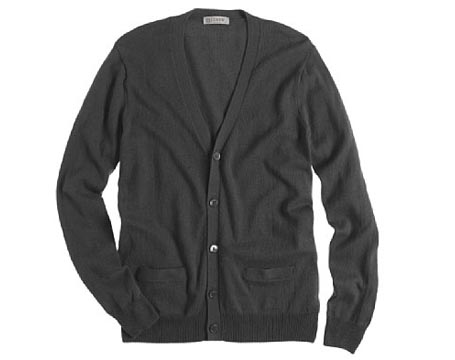 3. What is the most embarrassing thing that has happened to you?
On my first day at a new job, I made a bag of microwave popcorn. The popcorn caught on fire, and set off the security system. A fire extinguisher was needed, but the office manager didn't know the pin code for the security system, so the fire truck came. Since it was an outpatient medical facility, the entire place had to evacuate. Sigh. All the while people were asking what happened, and someone would point to me "the new girl burned some popcorn". It was awesome.
4.Who is your idol/role model? Why?
I am never really sure how to answer this question. I think I learn from and am shaped by all the strong women I have in my past and present. And I hope people read this answer and don't think Xena, Warrior princess is my idol. No matter how smashing Lucy Lawless looks in leather.
5.What is your favorite book?
(see #3 from 1st set of questions)
6. If you could take an all-expenses-paid trip to anywhere in the world, where would you go?
That's a tough question. I wold probably pick one of the more expensive islands to go to - like St. Barts or Anguilla and stay at a top-notch spa resort. My other option would be Egypt. I really want to see the pyramids, etc. Turkey has always been somewhere I wanted to see as well.. But I don't know if I could give up beach luxury for intellectual travel. ;-)
7. What is one thing that can always make you smile?
My silly, sweet daughter. And when she is being a "typical" teenager and I need something else to smile about, then a good deal works wonders LOL!
8. What is the hardest thing you've ever had to do?
Definitely, the hardest thing I ever did was be a single mom for 5 years. The first year was the hardest.
What about you guys? Care to answer any of these? In the comments, or your own blog with a link back?