Yes, another Monday. Well, this one is a great Monday for once, because darling hubby returns from another trip tonight (yay). He was gone long enough to send postcards this time. :-/ haha
I have been having a rough time at work for a couple of days - on a single reporting project. Its trying to break me, but it doesn't know me well LOL.
Anyways, as mentioned hubby is away, my outfits seem to be less creative when he is out of town. I think our life is just all out of whack when he's not here, so maybe I don't have the time of energy to come up with fun things.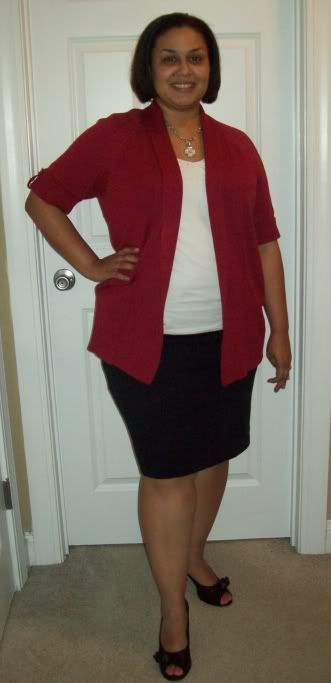 Red Cardigan Sweater - Talbots$17 (Feb 09)
Black Ponte Knit Skirt - Chadwicks $15 (Fall 09)
White no-see through tee
- Target $10 (Sold out online, still instores)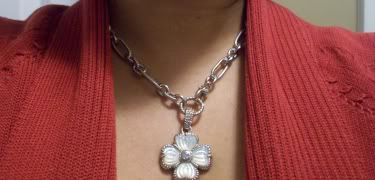 As always, thanks for reading!!