Come on Barbie, Lets go Party....
Wednesday here on One Hit Wonder week. Since I am wearing a pink pencil skirt a la 1960 Fashion Editor Barbie...
If only I had a pink jacket~ haha. So today, I am wearing my
"Don Johnson" jacket
, which I have worn only once before. And my Barbie Pink skirt which I have worn once before. :-)
Oh, and these shoes are in their initial wear as well!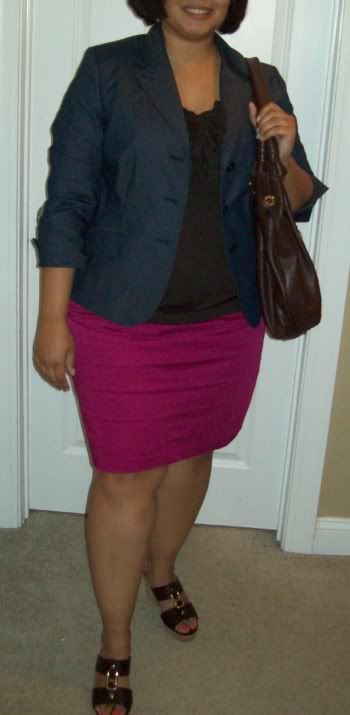 Dark Blue Jacket - Talbots $13
Sateen Skirt
- Speigel $15 (sale + coupon)
Brown Cabbage-like skirt - Loft $5
Brown Sandals - Nine West $25
Bag - B Makowsky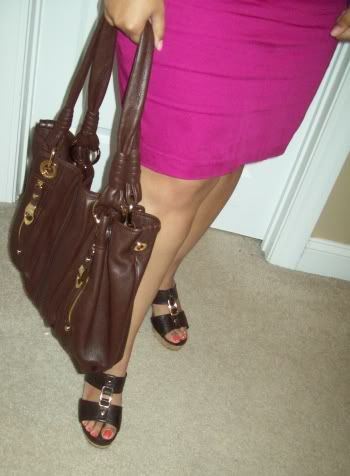 And yes....our One Hit Wonder of the Day...
You guessed it. One Hit Wonders (state-side anyway) Aqua, singing Barbie Girl. My daughter loved this one.