Its the last day of conference, and then I fly home. I wore a skirt earlier in the day, and then changed into jeans for the travel. :-) I wore the same cardi 2x this week, but I doubt anyone would notice.
This
tee
is one of those cute graphic summer tees from target! It was only $12.99. Love it!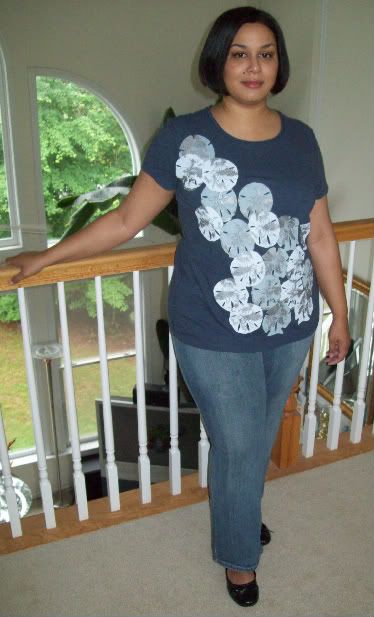 The Stuff:
Merona Slub Tee - Target $12.99
Grey Ribbon Cardi - Loft $10
Jeans - Lane Bryant $50
Close up of the graphic. The slub photos kind of weird, but is really cute in person.