Our blog friend Caramel Creme picked up this fantastic sweater at the recent Loft clearance sales for a cool $30. Super cute and feminine! She asked for an idea on wearing it to work in a more professional way. Below are 2 ideas, and if you have any ideas, or even links to yourself with this cardi, please share in the comments!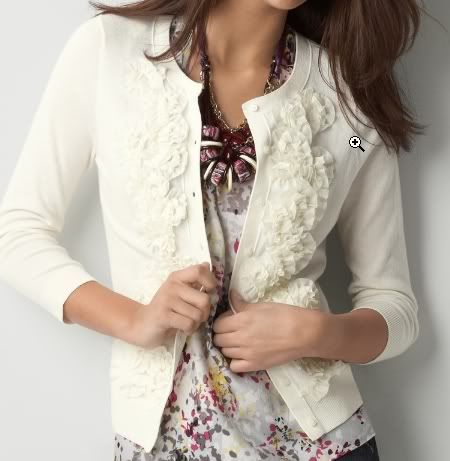 Outfit 1: Trousers
Of course, the exact pieces aren't required, but the shapes will work with the cardigan to make it work- friendly.
The Stuff:
Drape Front Silk Shell - Talbots
Basketweave Editor Pants - Express
Outfit 2: The Pencil Skirt
This is the more conservative of the two, with a collared skirt, and knee length skirt.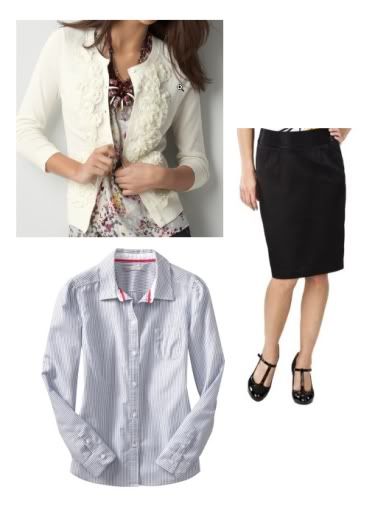 Blue Stripe Oxford Shirt - Old Navy
Merona Twill Skirt - Target