Hey everyone!! I am sooo happy to wear my spring clothes!! No sweaters..erm haha ok, no long sleeve sweaters, no tights, no frowny winter face! Yay for the 90s!!! Oh, and I posted what I changed into again for evening errands/running around. You wouldn't laugh at your bloggy pal if she isn't too creative at night would ya?
And YES! its warm enough for LINEN!! This is the linen Talbot's skirt that I think a few of you may have grabbed during the recent sale.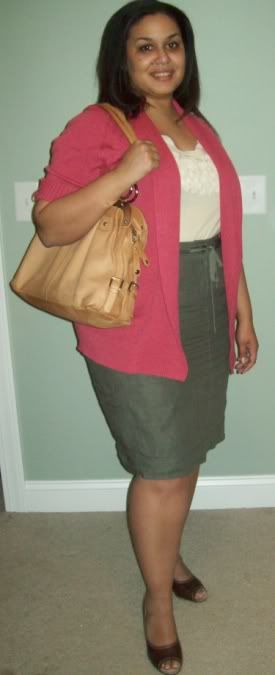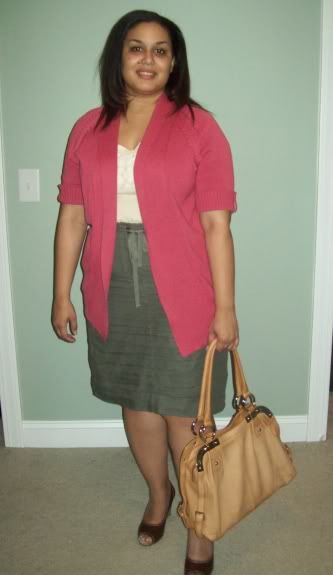 The Stuff:
Off white Tee - Loft - $20 (December 09)
Sweater - Talbot's $28 (February 09)
Linen Skirt - Talbot's $17 (July 09)
Bag - B Makowsky via Ebay
Shoes - Aerosoles
Ok, so I many have mentioned I keep my clothes organized by color. Tops on one side, and bottoms on the other. So, when I grabbed my skirt this morning, these were right next to it, so I pulled them down too for this evening. :-)
The other stuff:
Twill Cargo Capris - Loft $? cannot remember (long time ago)
Belt - Ny York and Co $1 (July 2009)
As always, thank you for reading!!