So, you guys remember I won 3 months of the scarf club at Talbots? I got my third, and final one this week. I just thought it was so cute how they come. This is certainly something I would consider getting someone as a gift. Its so fun to get a new scarf every month!
Each of the scarves I received were priced online at $49-$69 when I received them. I called to get more details in case anyone was interested.
They offer 3 and 6 month subscriptions where a scarf selected by Talbot's is shipped to your recipient monthly. When it ships, your credit card is charged. The cost is - (3 month plan) $43.00/month or (6 month plan) $41.40/month - if you complete the 6 months, you get a 7th scarf shipped free. If the recipient (or one's self - ahem) doesn't like the scarf of the month, she/he can exchange or return for credit.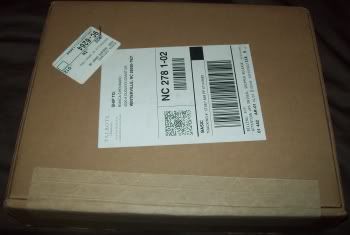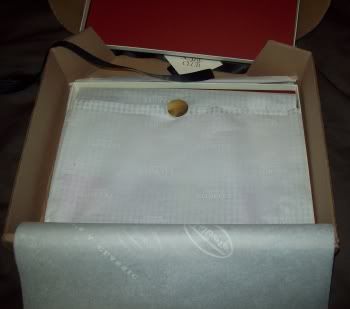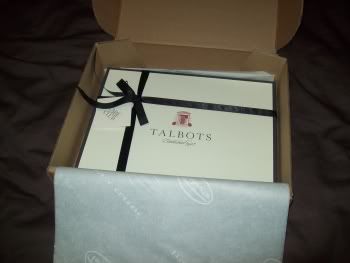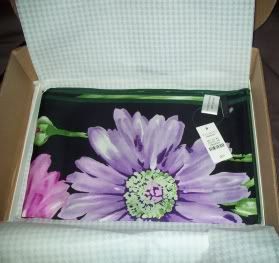 Note: I won this through a drawing at my local store, I was not sent the packages in exchange for writing about the program, or given any compensation of any kind for posting on my blog. :-)