Hey girls! Hope its a great Tuesday for errryone. I just finished watching IDOL with the fam. Katy Perry came off as not very nice! Ugh, is it that hard to show up and be nice to your coworkers for a few hours? LOL. Oh well.
Now, am watching "The Rocky Horror Picture Show". Kind of a nice treat to see it when its NOT Halloween. :-) It always trips me out to see Susan Sarandon in this flick. LOL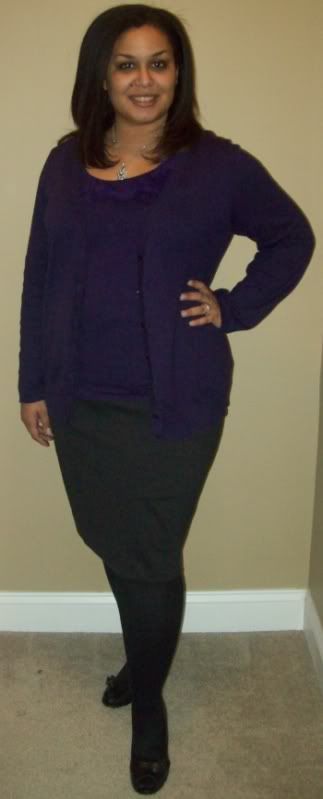 The Stuff:
Cardigan - Loft $19
Tee- Loft $14.99
Skirt - New York and CO $16.25
Tights - Kmart $6
Necklace (detail photo below) - QVC - Judith Ripka
This is my new pretty:
Edit: OOps! I listed the wrong skirt earlier LOL!!