Hi everyone, hope all is doing well. It has been a crazy week over here.
If possible I ask that you send prayers, thoughts, goodwill vibes, (whatever you believe in) for our brothers and sisters in Haiti - already with so little, and now with even less.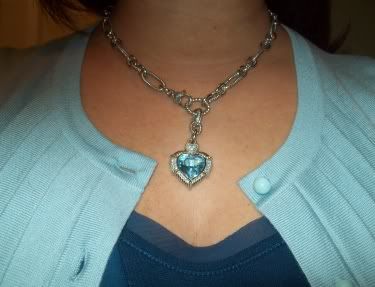 The goods:
Pintucked Cardigan Sweater
- Talbots $23 - a few left in petites, plus, plus petites - price goes up Monday.
Tee - Loft $4
Pants - Limited - $17
Necklace - QVC