I feel like tossing in the word "stardate" now that we are in 2010!
Captain's Log: Stardate 010420.10 - I wore this.....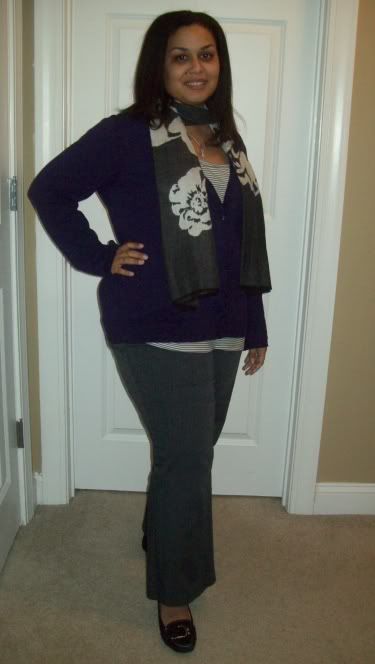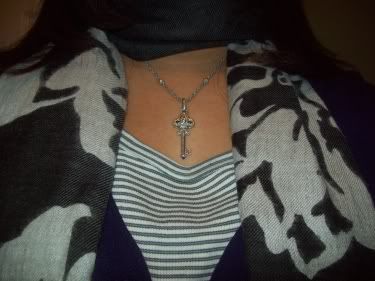 The Stuff:
Cardigan - Loft $19
Tank - GAP $5
Scarf - GAP $13
Pants - Express $? OLD
Necklace - QVC
Shoes - Chadwicks $11
Captain's Log: Supplemental (TNG joke there, apologies to non-geeks): Note that there are not only one, but TWO patterned items in one outfit!! So this is what the future looks like? Hmmm...