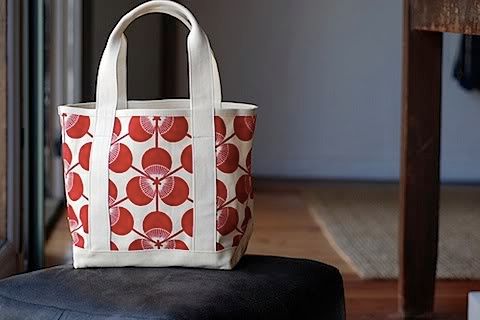 The moment I have been waiting for is here!!
What: Win YOUR choice of printed tote designed by Thomas Paul from
CNS.com
. These beautiful bags are sold in specialty stores across the country, and are normally priced $42 and $59.
How: Respond to this post with your fav bag, and be sure to leave either your email address, or your promise to check back in next Tuesday to see if you won. ;-) US and Canada only on this one.
Get one extra entry by doing any one of the following: re posting the contest on your blog, being a follower (in Google reader is fine), or "tweeting" about the contest. Please respond in the comments with your bonus method(s) separately from your first entry.
When: Enter starting now, and I will choose a winner on Tuesday the 26th !!!
There are six designs to choose from - the small totes are 10 x 12 x 6 and the large totes are 14 x 17 x 8. There is a more specific listing below. Below are links where you can look at closeups of each of the bags. Here are the choices: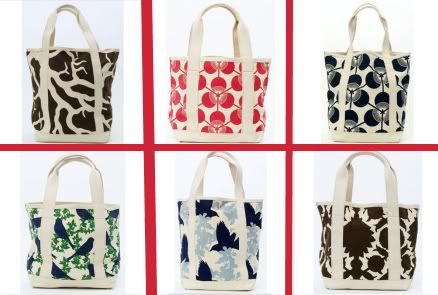 Top Row: (L)
Large Brown Coral Tote
, (M)
Small Red Kabuki Tote
, (R)
Large Black Kabuki Tote
..... Bottom Row: (L)
Small Goldfinch Tote
, (M)
Large Crows Tote
, (R)
Small Brown Flock Tote