I have had a nice share of luck lately! Its pretty cool because I never, ever win anything. Well, I won 3 things over the past 10 days....1. I won a drawing at
Style Symmetry
for some beautiful vintage accessories - you will see those soon. 2. I won a Wii at our company holiday party. and 3. I won a drawing in store at Talbots for 3 months of the "scarf of the month club." I should have played the lottery while I was hot. LOL!
Anyhow, here is scarf numero uno - the
Roses and Bows Square
in Black and Ruby. The colors are super pretty, its Ruby Red, Black, Pewter and Light Pewter/Gray.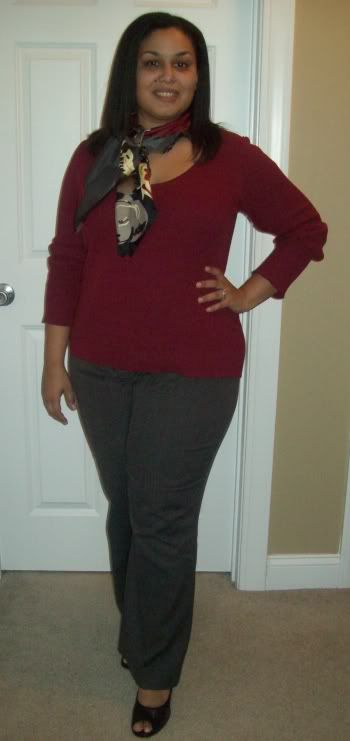 The Stuff
Scarf - Talbots FREE (haha)
Sweater - Newport News $14
Pants - The Limited $17
Shoes - Aerosoles