Today we had our holiday luncheon at work - it was very nice. I decided to sparkle it up a bit with some sequins. :-)
Move over "Edward".....
Oh, on another note, My hair kind of fell behind my collar, but I think I am going to get it cut about this length. I like it.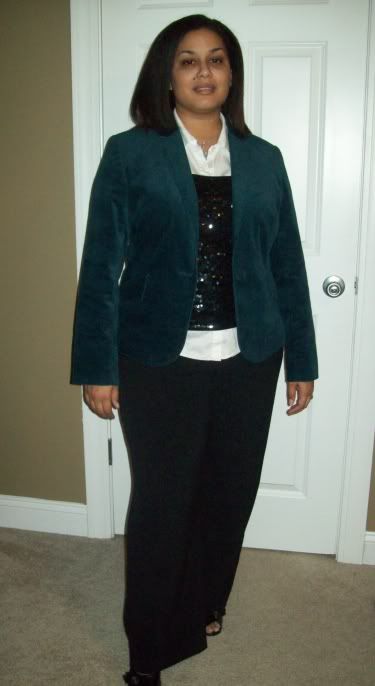 The Stuff:
White Blouse - Talbots $23
Teal Blazer - Talbots $56
Pants - Cato $15
Sequin Tank pretending to be a vest - gift $$??
Close Up 1: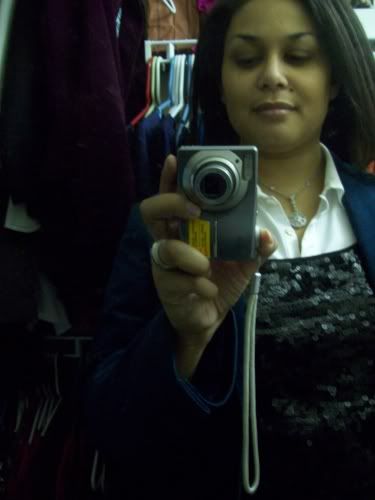 Close Up 2: