Today, I dug way in the back of the closet.....and....
I pulled out a winter white skirt. My trouble with this skirt is the fact that I either appear to be shipping off to sea, or that I am an acolyte of Nurse Ratchet when I attempt to wear this one.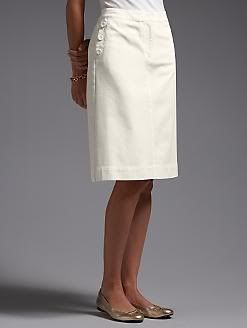 However, I was going to make it work, so I wore: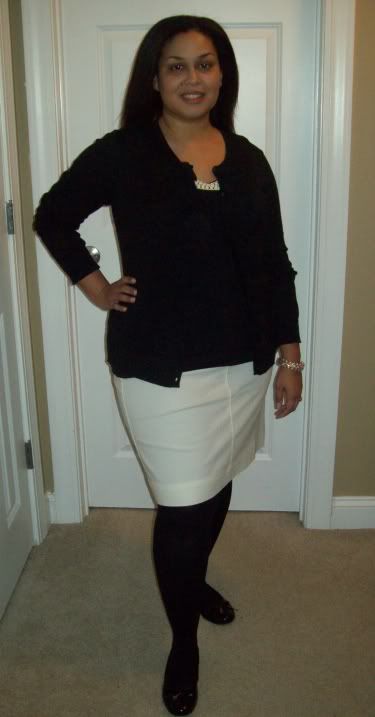 I got a decent detail shot of the petals this time. (It is at the bottom of the post)
the Stuff-
Chiffon Petal Cardigan - Loft $28
Beaded Tank - Talbots $25
Skirt - Talbots $25
Tights - Kmart $6
Flats - Gretta via 6pm $10
Whats the problem with the skirt?
Looks fine on the hanger, but when worn it appears to have been patterned from a 1970's head nursing uniform.
Did my solution work?
Not sure. I sort of felt like I was cheating by paring it with all black.
Will it make another appearance?
Magic 8 Ball
says: My reply is no.
Hahaha - I think I will wear this again, although maybe closer to summer next year.