OK, I don't know what I was smoking when I picked this baby up. It is 100% silk - great right? No. It is not a knit - therefore it doesn't work WITH my curves. Also, there is no structure, so it doesn't contort them into submission.
Secondly. I mean this is a bit of a wacky print for someone who doesn't prints or patterns at all. Its flowers! And Pink! And Periwinkle! Every time I see this baby in my closet, I shake my head at it and wonder to myself "WHO bought that?" LOL.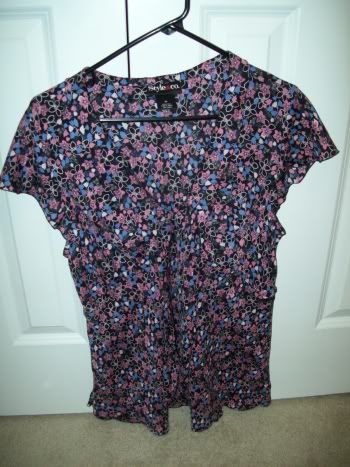 Well, I really wanted to make this blouse work, so I wore this: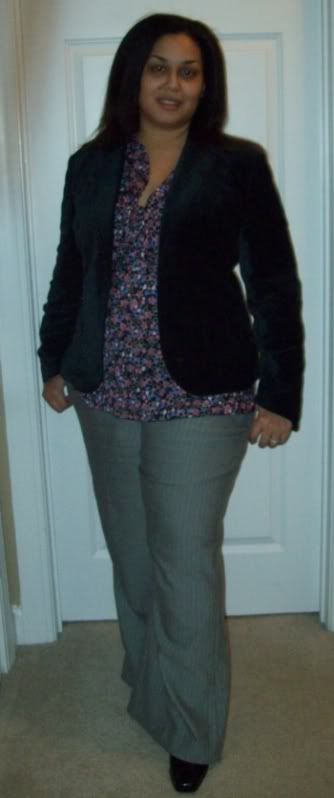 Black Velveteen Jacket - Chadwicks
$12.50 after coupon
Silk Blouse - Macys - $12
Black and Grey Herringbone Pants - Limited $17
Boots - Etienne Aigner via Bealls $25
Whats the problem with the blouse?
A "blousy" fit and I felt like the pattern belongs on another person.
Did my solution work?
Not bad, I didn't feel ridiculous in it.
Will it make another appearance?
Magic 8 Ball
says: Very Doubtful.
LOL! Actually, I think the 8-ball is right. I think it looks ok - but it doesn't feel like me. :-)