This is one of my favorite color combinations. I admit, I have worn it since the 90s - although I often threw in a dash of teal. I was never as fly as when I was wearing my favorite Navy and Fuchsia IOU sweatshirt, matching LA Gear sneakers and a pair of black Z Cavs - tight rolled!
The Stuff:
Fuschia Tunic - Target $7
Navy Cardigan - Loft $20
Navy Herringbone - Talbots $26
Pin - Etsy
EverydayDiamonds
$5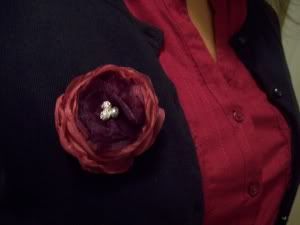 Mine was not quite this exciting - it was solid navy, but I think you get the picture. Imagine it with a teal turtleneck. Oh yeah!