I don't own much from NY and CO, but all the great posts I have been seeing lately made me try again. I went and tried on some stuff I liked. And waited for it to go on sale ..... You know the deal.
Anyways, the following items were all reduced..and if you have a NY and CO rewards card (not credit card) there is an extra coupon!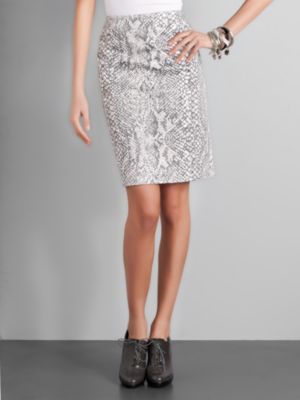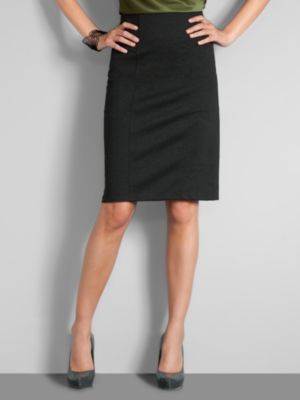 1. Black and White Pencil Skirt $5.99
2. Brown and White Pencil Skirt $5.99
3. Gray Pencil Skirt $23
4. Cardigan with flower $15
I found a coupon online. $25 of $50 order. So I got all this stuff for $25.oo before shipping. ($36 after shipping and tax). The only stipulation for the coupon was that you had to have a NY and CO rewards card. Which I signed up for when I bought that $2 belt I wear LOL - and totally forgot to mention on my post about
card clubs
. I don't know if the coupon will stick - you never know when you find something online could be reversed later....Well, here is hoping. If you want to try your luck: Code 1822 OR 1810. Remember you must have the NY and CO card to use it.
ETA: The goods shipped! So the coupon code works fine.
So can I wear the black and white with black sweater and black tights for Fall?
Even though its mostly white?
Patina? Whaddya think?