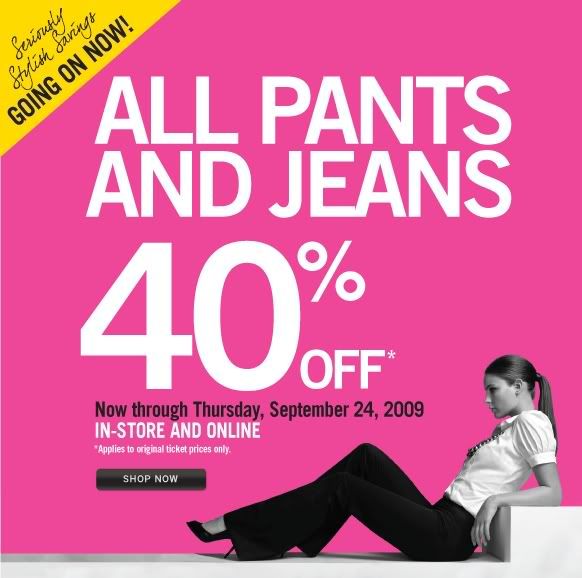 The Limited has all pants and jeans on sale - 40% off. They carry up to size 18 in regular, tall and short. (yay) Many pairs run about $30-$42 after the discount, but before coupon codes!
Combine with one of the following coupons:
Coupon Code 276 for an additional 20% off,
Coupon Code 837 for $15 off every $50 spent
Coupon Code 830 for $20 off $60 or $30 off $100
I highly recommend the Lexy cut (in short) for us short and curvy girls, as
seen here on moi.
This pant width is the classic flare.
Second favorite cut is the Cassidy (in short) is
here on moi.
This is the wide-leg, and as you can see, they mean business when they say wide leg. ;-)
I have returned every pair of Drew I tried due to the thigh being a little tight for my taste.
So, not a super huge discount, but with some coupon use, you could easily pick up a couple of pairs of pants for the fall at around $20/pr.