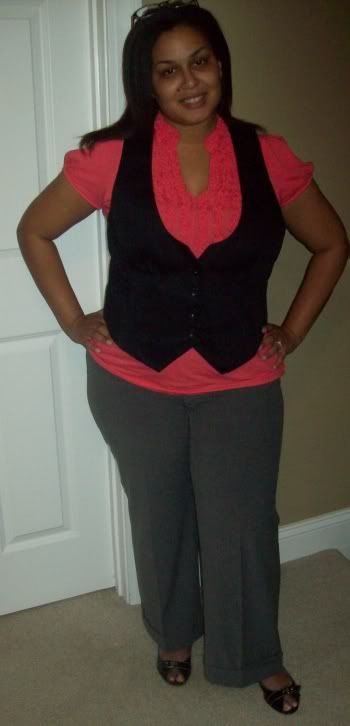 Today is my ode to the 3 piece tux. Haha. Not really, but when I had my cardigan on earlier (my emergency "office cardigan" for when the ac is at 60 degrees in my job) I LOLed in the washroom because I thought of those tuxes with the ruffle shirt peeking out of a coat.
The Stuff
Ruffle Top - Loft - $25 w/coupon -
Same top in fall colors here.
Vest - Loft $5
Pants - Talbots - $30
Shoes - Loft $10
Here is a close up of my chest haha. These ruffles get rufflier when washed - I love it! :-)