Here is today's outfit - I love this color of blue. Sorry, no fun face today LOL!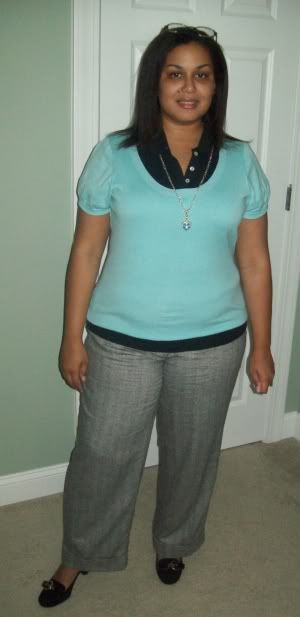 The Stuff:
Sweater - Loft $10
Polo - Old Navy $10
Trousers - Talbots $20
Shoes - AK Ann Klein -I actually wore teal flats today, but I left them allll the way downstairs and didn't want you to see my naked feeets! (hehe)
Here is a close up of my favorite pendant, I usually wear it short, but thought it would get lost with all the stuff in the middle.