I buy lots of my costume jewelry from an ebay seller
(MyTag)
who buys clearance lots from Macy's. Most of my necklaces that cost a few dollars came from said seller.
The most recent item I bought was inspired by
Patina
:-) It was $12 shipped, and the most expensive thing I have bought from them. I can't wait to get it!
Check them out from time to time, see if you like anything they have.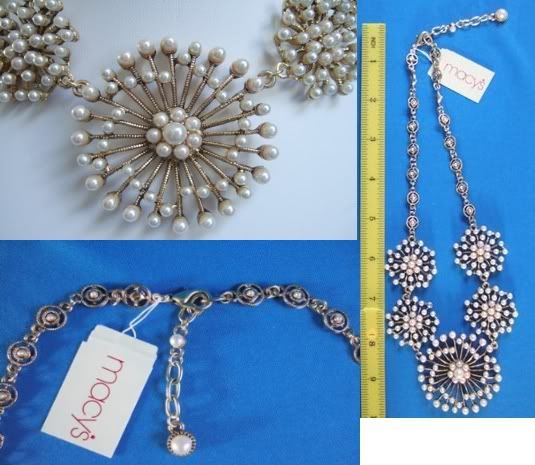 Sorry guys - fixed the link to the seller. :-)